The best way to open this post would be to have a meaningful story about how my ebook 5 Essential Steps to Landing Your Dream Job was inspired by the night I couldn't sleep so I watched the J.K. Rowling episode on the Biography channel when she goes back to the apartment where she lived pre Harry Potter and breaks down in tears as she ponders how far she has come.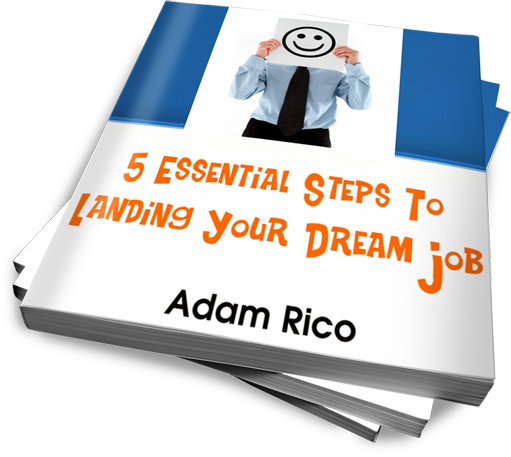 I stayed up all night, wrote my manifesto then looked around my house and thought, "I wonder how my sunshine yellow walls will look on the Biography channel someday?" However, I'm afraid I don't have a meaningful story like that to draw you in.
Sure, I went through a fairly dramatic and traumatic career change, sold my house, moved in with my in-laws, started a business, dissolved a business, quit three jobs in one year and eventually found my way again. But those stories will have to wait.
Right now all I have is shameless self-promotion and a passion to help you with your career journey so you enjoy what you do for work every day.
My ebook 5 Essential Steps to Landing Your Dream Job is available for free download when you sign up for my newsletter. So if you've ever asked yourself the following questions this ebook might be helpful for you:
What do I want to be when I grow up?
Which kinds of careers will I find meaningful?
How do I get through the job search process?
If you download the ebook please email me your feedback on the book or leave a comment below. I'd love to know what you think, good or bad.
Oh, one last thing. What types of topics related to the world of work and your career would you like to see featured on my blog?
Comment below. Thanks!