A few weeks ago I shared with you that I have been writing a book and asked for your help to choose the cover.
Well, the verdict is in and the cover design is complete.
You can see the cover in the image below.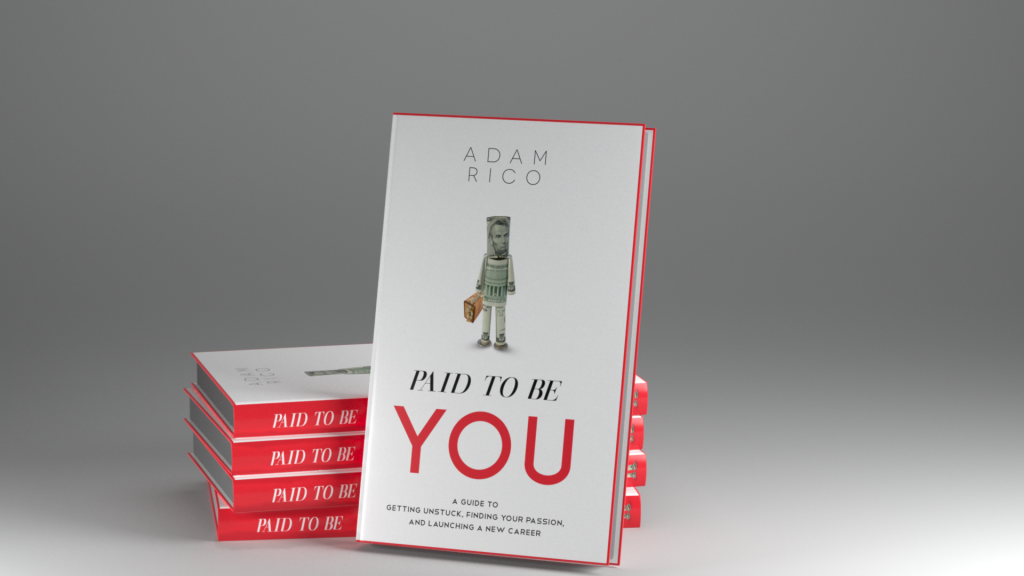 Now I'm excited to share the next step with you.
My new book is called Paid To Be You: A Guide To Getting Unstuck, Finding Your Passion, and Launching A New Career.
This book will help you:
Outline the four areas you need to have in place to enjoy your work.
Unlock your passion and the full potential of loving your work.
Design a plan to get you from where you are today to where you want to be.
The book isn't available to the public yet but if you join the Paid To Be You Insider's group you can be the first to know when it's available.
As an Insider you will:
Be the first to know when the book is available
Receive news and updates leading up to the release of the book
Get to know about a HUGE surprise announcement regarding the book before anyone else
There is a HUGE surprise I'm going to share with the Insiders group but I can't tell you what it is yet. I'm dying to let you know but it needs to wait.
For now.
However, you can become a Paid To Be You Insider today and be in on some really cool stuff.
To become a Paid To Be You Insider you can sign up by going

here

.